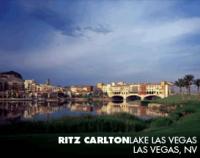 Project Highlight
Numerous Gaming / Hospitality Facilities -
Serivces for hundreds of new and renovation projects for gaming and hotel facilities in Las Vegas and on Native American lands. Operators inlcude Harrah's, Station Casinos, Caesar's Palace, Horseshoe Casinos, Ritz Carlton, and many others.
See more project highlights...
Our Mission
"To provide accessibility consulting, project management, and code compliance services, with objective interpretations and a risk management approach."
The Exchange Building, Seattle, WA - 1930's Historic High Rise Building Survey
E&A completed an ADA Survey of this 22 story architecturally significant high rise office building. Accessibility solutions required particular sensitivity to preserving the fine architectural detail. The barrier removal is to be substantially integrated into a renovation program for the building, being designed by Mithun Partners Inc.
Read more...
Welcome to Endelman & Associates
Endelman & Associates PLLC (E&A), a consulting firm headed by William E. Endelman, AIA, is a rather unique firm of Architects (licensed in WA, CA, AZ, and NCARB certificated) specializing in accessibility consulting, ADA compliance, and Fair Housing Act compliance. Our focus is on problem solving in to meet accessibility standards, to include the ADA, the Fair Housing Act "safe harbors", the International Building Codes, the Uniform Federal Accessibility Standard, Architectural Barriers Act, Universal Design and other Codes. E&A has served over 600 clients, most of whom are ongoing clients. Using best practices learned from experience and computer technologies, our clients receive high value solutions from the following Consulting Services:
The new 2010 Standards for Accessibility, including new supplementary design requirements and some new Regulations are now mandatory as of 3/15/12. It replaces the 1991 Standards / original "ADAAG" technical standards dated 7/1/94.
Among the significant new Regulations is "Housing at a Place of Education" for housing operated by or for the benefit of educational institutions. This can have a large design impact, as it is much more stringent and requires greater quantities of accessible units than the typical IBC / ANSI A117.1 Type A units.
There are many implications of these changes that E&A can assist you with.
Please Contact us for more information on how the 2010 ADA Standards will affect your public accommodation and public sector projects and facilities.
Our Consulting Services
Endelman & Associates PLLC (a Professional Limited Liability Company) is dedicated to the highest levels of customer value. In addition to having the requisite expertise, we are responsive and support our clients. We listen and solve problems.