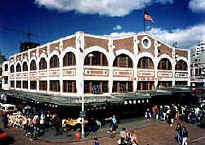 Endelman & Associates PLLC and our sub-consultant Studio Pacifica Ltd. were selected by the Pike Place Market PDA to perform accessibility surveys of the 12 buildings and 3 parking lots comprising this historic, and much alive, historic landmark. The project is now completed.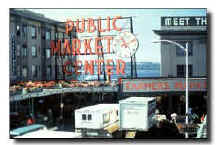 This was a very exciting project. Providing improved accessibility in this historic landmark and heavily used series of interconnected structures will enable scores of locals and tourists alike to enjoy the stall market and shops. Our survey report will help the PDA determine what should be done, budget the work, and prioritize barrier removal to improve accessibility where readily achievable.
Photos courtesy Pike Place Market PDA.