Accessibility for Multi-Unit Housing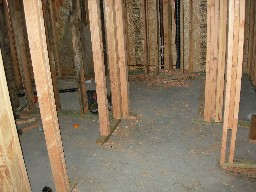 All ground floor apartments and condominiums in non-elevator buildings, and all apartments and condominiums in elevator buildings, of four or more units (subject to other specific exemptions), built for first occupancy after March 13, 1991, are required to comply with the Fair Housing Amendments Act (FHAA) of 1988. The Fair Housing Accessibility Guidelines were developed by HUD to provide a "safe harbor" for compliance with the Act. Common use areas outside the units must comply with the 1986 ANSI A117.1 technical standards, or other more stringent nationally recognized standard. There are currently fifteen approved "safe harbors" for compliance. However, the FHA Guidelines provides scoping, or when to apply technical standards.
Multi-unit housing also must also be built to comply with the locally adopted building code and other State statutes on accessibility. Most building codes require a small percentage of units to meet higher accessibility standards, called Type A units. The remaining units need to meet Type B standards, which is similar to, but not identical to the FHA Guidelines. Additionally, the ADA applies to parts of mixed use buildings and community amenities not used solely for the residents.
Unfortunately, many apartment complexes built during the 1990s are not fully compliant, and some significantly non-compliant! This often surfaces as apartment complexes are sold to new owners who perform due diligence for purchase, or by banks during a refinancing process. HUD refinancing is currently triggering verification of compliance. There are also individuals and advocacy groups who file complaints of non-compliance. Endelman & Associates PLLC is prepared to assist you with apartment accessibility issues.
Does your apartment or condominium building comply?
The cost of a small dimensional mistake in a kitchen or bathroom gets multiplied by a large number of units and can be very expensive. One recent experience indicates the cost of an E&A Accessibility Design Review before constructions costed about perhaps 1/2% of the estimated costs of renovating units into compliance afterward.
FHA Accessibility Consulting Services
Few Consultants Specialize in Fair Housing Act Compliance - Our Clients benefit from our in-depth expertise.
FHA Facility Accessibility Surveys for FHA/ Code compliance for existing apartment buildings and condominiums for due diligence or other needs
Uniform Federal Accessibility Standards (UFAS) / Americans with Disabilities Act Standards (ADAS) Compliance for Low Income Housing with Federal Section 504 Funding
FHA / Code Accessibility Design Reviews (Plan Reviews) of new designs and construction documents.  Our matrix format report is like a drawing punch list.  We also provide a Bluebeam drawing markup report.
Construction Observation for FHA / Code Compliance - Our clients have realized that despite plan reviews, much can and does go awry during construction. For most clients' projects we visit the site 1 - 3 times during construction.
Design Consulting
Litigation Consulting and Testifying Expert Services
E&A has worked both for enforcing agencies and for defendant property owners and developers to assist in resolving compliance issues with consent decrees.
The Fair Housing Act requires that covered units must be accessible and usable by persons with disabilities. The Fair Housing Accessibility Guidelines, a "safe harbor" for compliance with the FHA lists 7 requirements, slightly reworded from the original FHA Law:
7 Fair Housing Act Requirements
Accessible building entrances on an accessible route - 1986 ANSI A117.1, or more recent version satisfies the requirement.
Accessible and usable public and common use areas - 1986 ANSI A117.1, or more recent version which satisfies the requirement.
Usable doors.
Accessible route into and through the covered dwelling unit.
Light switches, electrical outlets, thermostats and other environmental controls in accessible locations.
Reinforced walls for grab bars.
Usable kitchens and bathrooms.
Building Codes - Accessibility Requirements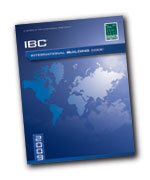 Building codes, such as the International Building Code with referenced ICC A117.1-2009 technical standards, typically have additional requirements and/ or more stringent requirements than the FHA. Some states such as California have adopted their own codes or significant revisions to the model codes. For developers who build apartments in multiple states, it is risky to assume that what is compliant in one state will comply in another state.
E&A has FHA / Accessibility Consulting experience in 31 states (and counting) to include:

Washington, California, Arizona, Idaho, Nevada, Colorado, Utah, Missouri, Illinois, Michigan, Wisconsin, Texas, Tennessee, Louisiana, Oregon, Florida, North Carolina, Georgia, Tennessee, Massachusetts, Hawaii, Virginia, and more.
 
We have worked with multiple Model Codes including the 2003 - 2021 IBC, earlier UBC, SBC, & BOCA, and unique State Statutory accessibility requirements.  There are unique "home grown" codes in many states such as CA, IL, FL, GA and others, with which we are experienced.
We have provided expert testimony for U.S. Department of Justice and for Building Owners for a number of Fair Housing Act compliance cases.
Endelman & Associates PLLC is experienced in the multiple standards, and we are prepared to assist our clients with assessments, design and compliance.
Federally Funded Projects and UFAS Compliance
Many projects being developed today for low and moderate income apartments have direct Federal funding (or other local public funding), which can trigger compliance with the Uniform Federal Accessibility Standards (UFAS). This also triggers compliance of 5% of units with Mobility Features (and 2% with Communication Features) with the 2010 ADA Standards, which are notably more stringent. There are some specific technical requirements that differ from current IBC / ANSI A117.1 Type A accessible units and common use areas.  E&A has also worked with a number of Housing Authorities to help assure compliance with UFAS / ADAS for their Section 504 Housing projects.
"Housing at a Place of Education" under the 2010 ADA Standards and Regulations
Housing at a place of education means housing operated by or on behalf of an elementary, secondary, undergraduate, or postgraduate school, or other place of education, including dormitories, suites, apartments, or other places of residence.
This can have a big design impact if your housing project is subject to this untested requirement.
Housing at a place of education that is subject to this part shall comply with the provisions of the 2010 Standards applicable to transient lodging, including, but not limited to, the requirements for transient lodging guest rooms in Sections 224 and 806, subject to some exceptions. 
This affects design of non-accessible bathrooms in accessible units and standard non-accessible units.
Let us know if we can assist you in understanding these complicated issues.